The Health Provident Association (ADPS) supports the EuroNordicWalk Vercors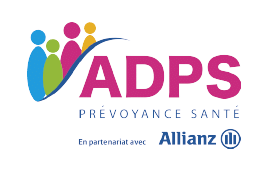 More than 500,000 individual or corporate members
Nearly 1 million beneficiaries taking part in one of the Association actions
Les actions sociales et solidaires de l'ADPS :
A

ssociation accompany beneficiaries in access to care (information, control of expenses, one-time financial assistance through social assistance)

D

evelop health information and preventionévelopper l'information et la prévention en matière de santé.

P

revent … The ADPS is committed and participates in prevention and awareness-raising activities.

S

upporting … ADPS accompanies and supports projects of a health, solidarity and social nature throughout France, such as disabled sports, clowns in hospitals and many other things … It also supports research projects of innovative medicine.
This year again, the ADPS is a major partner of the EuroNordicWalk Vercors, Europe's largest Nordic walking gathering.
Your health is important! Come to discover the animations of the stand of the Association of Prevention Health (ADPS)!
Free in a few minutes you will receive advice from health professionals. You will participate in our raffle to win connected objects. You can finally take stock of your health insurance with our insurance partner Allianz.
Where is your memory? Some tips to make it work … Meet our neuropsychologist who in a fun way will make you pass tests. She will instantly comment on the results and give you valuable, practical and useful tips.
Is your diet balanced? With our dietician make a quick assessment. Go back with a list of good behaviors and valuable tips around your diet.
Do you know how to use a defibrillator? Do you know the first actions that save? With our qualified instructors, take advantage of the suggested introductions to practice a cardiac massage and discover how to use a defibrillator.
How to do more prevention? Get cardiovascular risk factor screening in few minutes.
Are you well insured? General agents of our partner Allianz are at your disposal to answer your questions about health insurance, provident insurance and accident guarantees. Do not hesitate to question them and to do with them the tour of your guarantees to verify that they are in conformity with your needs and your situation.
Other activities around sport and health are currently under study to be offered on the stand of the ADPS in 2019.
Contact :
Secrétariat Général ADPS / Aide sociale
Case Courrier 2342
Tour Neptune 20, place de Seine
92086 Paris La Défense Cedex
E-mail : adps@allianz.fr
Facebook : Adps.Allianz
WWW.ADPS-SANTE.FR
ADPS.ALLIANZ